We are delighted you have people in your clinic ready to begin their Dexcom real-time Continuous Glucose Monitoring (rt-CGM) journey. We want to support you and reduce the burden of training so we've made it as simple as possible to set up on Dexcom ONE systems. 
Set them on their journey to zero finger pricks* and zero scanning. Our simple self-guided training programme helps empower them to get the best from their real-time CGM system. With app-led onboarding, easily digestible learning modules, common FAQs and more. Plus, our dedicated Customer Care Team are on hand to answer any questions they may have.† Point people with diabetes in your care to Dexcom Learn to get started.
*If your glucose alerts and readings from the Dexcom ONE do not match symptoms or expectations, use a blood glucose meter to make diabetes treatment decisions.
†For detailed step-by-step instructions on how to use your Dexcom CGM System, please refer to the user guide.

If you are a Healthcare Professional looking to learn more about the Dexcom ONE system please sign up to our live webinars.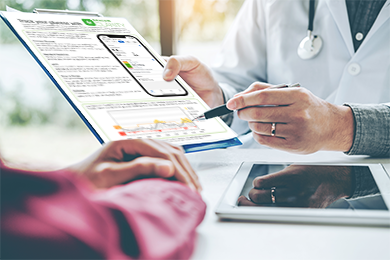 Clinic Resources
We have lots of useful resources for your clinic on Dexcom Continuous Glucose Monitoring (CGM) systems. From patient onboarding to routine care, you'll find checklists, guides, videos and more.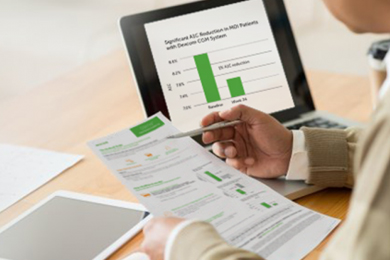 Clinical Evidence
A wide body of evidence substantiates the efficacy of Dexcom CGM. Take a look at the research that supports its benefits by reviewing the novel DIaMonD Study and other relevant materials.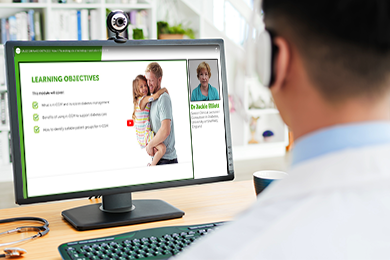 Rt-CGM Education
Enhance your understanding of real-time CGM through our clinical education section. We have a range of tools to allow you to progress from a basic understanding to becoming an expert on real-time CGM.