It's time to feel at home with Dexcom real-time Continuous Glucose Monitoring (rt-CGM) technology – The new emerging standard of care for diabetes management.1,2,3 

Better diabetes management starts with ONE change.

Say goodbye to finger pricks* and scanning with the new Dexcom ONE real-time Continuous Glucose Monitoring (rt-CGM) system. Now available on prescription for people with diabetes on insulin.
*If glucose alerts and readings from Dexcom ONE do not match symptoms or expectations, use a blood glucose meter to make diabetes treatment decisions.
Are you ready to change the lives of those in your care?
Register for our 45-minute webinar designed for primary and community healthcare professionals who are new to or are looking to upskill on sensor technology. The webinars cover everything you need to know about rt-CGM, training on Dexcom ONE and a live Q&A.

Attending Diabetes Professional Care conference?

Join us on Stand E40 from 16th – 17th November 2022 at Olympia, London. We are here to guide educate you on the transition from blood glucose monitoring to sensor technology, with rt-CGM emerging as the new standard of care.
Not registered yet? Don't miss out!  
Come Get Monitored with Dexcom
We want you to see the benefits of real-time CGM and how it can support you in practice, so we will be offering a limited free trial† on the stand. You can experience how quick and simple it is to get people with diabetes started on this life-changing technology.
If you are interested in the limited free trial†, we ask that you pre-download the Dexcom ONE app before attending the conference, then visit us at stand E40 where one of our team can guide you through the set-up.

The Dexcom ONE app is compatible with a selection of Android and Apple smartphones. For a list of compatible devices, visit www.dexcom.com/compatibility  
Don't miss our symposia
Thought leaders from the UK will gather at Dexcom's not-to-be-missed educational symposia to discuss the benefits of using Dexcom real-time Continuous Glucose Monitoring (rt-CGM) in clinical practice. Helping you to deliver better outcomes for people with diabetes.  
Wednesday 16th November, 14:00-14:50 
Wednesday 16th November, 15:00-15:30
Dexcom rt-CGM as the emerging new standard of care for all insulin users 1,2,3: empowering diabetes management 
Simplifying education and management for people using Dexcom rt-CGM 

Speakers  

Dr. Jackie Elliott PhD, FRCP, Sr. Clinical Lecturer/Consultant Diabetes University of Sheffield, England 

Dr. Kevin Fernando, GP Partner Berwick Health Centre, Content Advisor WebMD Medscape Global and UK, Scottish lead PCDS 

With Zoe Cholewa (Dexcom) to moderate 

Speakers 

James Ridgeway. University Hospitals of Leicester Diabetes Specialist Nurse and Eden Education & Research Associate / Facilitator 

Mike Skarlatos. University Hospitals of Leicester Senior Specialist Dietitian and Eden Education & Research Associate / Facilitator 

With Zoe Cholewa and Adam Dawes (Dexcom) 
Who can benefit from a rt-CGM system?
Dexcom has a range of rt-CGM systems tailored to the needs of people with diabetes.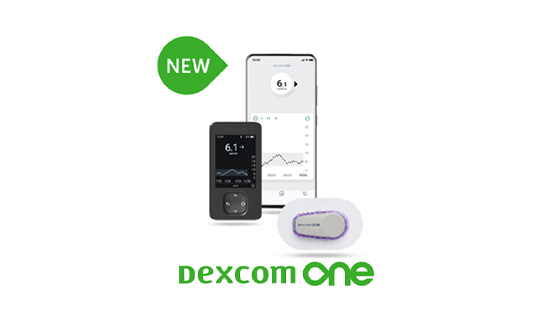 Dexcom ONE
For people with type 1 or type 2 diabetes using insulin looking for an easy-to-use rt-CGM on prescription.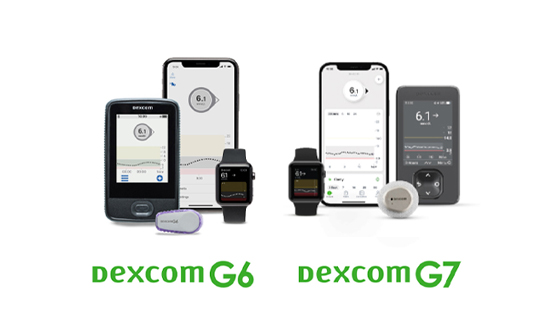 Dexcom G6 and Dexcom G7
For people with type 1 diabetes who may need extra support, such as people who are hypo unaware or children, pregnancy and those using a connected insulin pump.||**
Getting started with Dexcom
Set them on their journey to no finger pricks* or scanning.
We've made it simple to trial and get set up on Dexcom rt-CGM systems.
Our simple self-guided steps help people to get the best from their Dexcom rt-CGM system. An easy-to-use app contains set up instructions, common FAQs and more.¶

Ready to get started with Dexcom ONE?
If you are a healthcare professional and want to learn more about Dexcom ONE rt-CGM, please email us and a Dexcom representative will contact you. The information you provide will be sent securely and subject to the Dexcom Terms of Use and Privacy Policy.